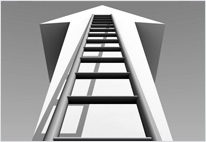 Since inception AMOS SHIP MANAGEMENT PVT. LTD. has an objective to provide quality oriented reliable, efficient, honest and sincere services at competitive rates in order to work on long term association to the satisfaction of our valued Principals and to be of value to the Shipping Industry as a whole. Our main aim is to assist our principals in achieving their goals within the prescribed frameworks of various regulations as applicable and within an agreed time frame in order to maximize efficient ship operation and make it most cost effective for the benefit of the Owners. We follow our TORC (Technical, Operational, Risk & Commercial management) approach with our valued principals towards efficient ship management.
Our team is committed to and achieves operational excellence and incomparable customer service, by respecting and implementing a Quality Policy which drives a Quality Management System, both on shore and on ship. By constantly monitoring a feedback and measurement process, we also assure of continual improvements which benefit both the company and all its stakeholders. Our adherence to a detailed and stringent Health and Safety Policy, which continuously seeks to improve itself. Effective training is recognized to be essential for the achievement of the company's exceptional standards, and a comprehensive and documented system of training is in place to ensure the maintenance of the highest standards of personal discipline and safety consciousness.
Our team is committed to the safety and preservation of the environment and it's Environmental Policies are a testament of the Company's credibility. Profit can only be assured if the Company is able to stay a step ahead of all regulations concerning environmental issues, as the pursuit of economic growth and a healthy environment are closely linked. Our environmental policies guarantee the increase of over all earning days.